SPIN funds "United for Inclusion" events during the European Week of Sport.
For newly arrived refugees and asylum seekers a sport club is often a vital opportunity to meet locals and to integrate into society. The EU project "Sport Inclusion of Refugees across Europe" (SPIN Refugees) will support sport clubs and refugees to establish simple but effective partnerships on a local level. 
We call on (grassroots) sport clubs who are eager to work with refugees living in their communities. Sport clubs who are registered in one of the project partner countries can apply for organising joint "United for Inclusion" events during the European Week of Sport, 23 – 30 September 2022. Project countries included in this call are Austria, Denmark, Finland, Ireland, Italy, Netherlands, Portugal and Hungary. 
Prior to the event the sport clubs will pro-actively connect with refugees and host joint orientation meetings. Clubs will present the activities they have on offer and inform refugees and asylum seekers of all ages about opportunities to participate.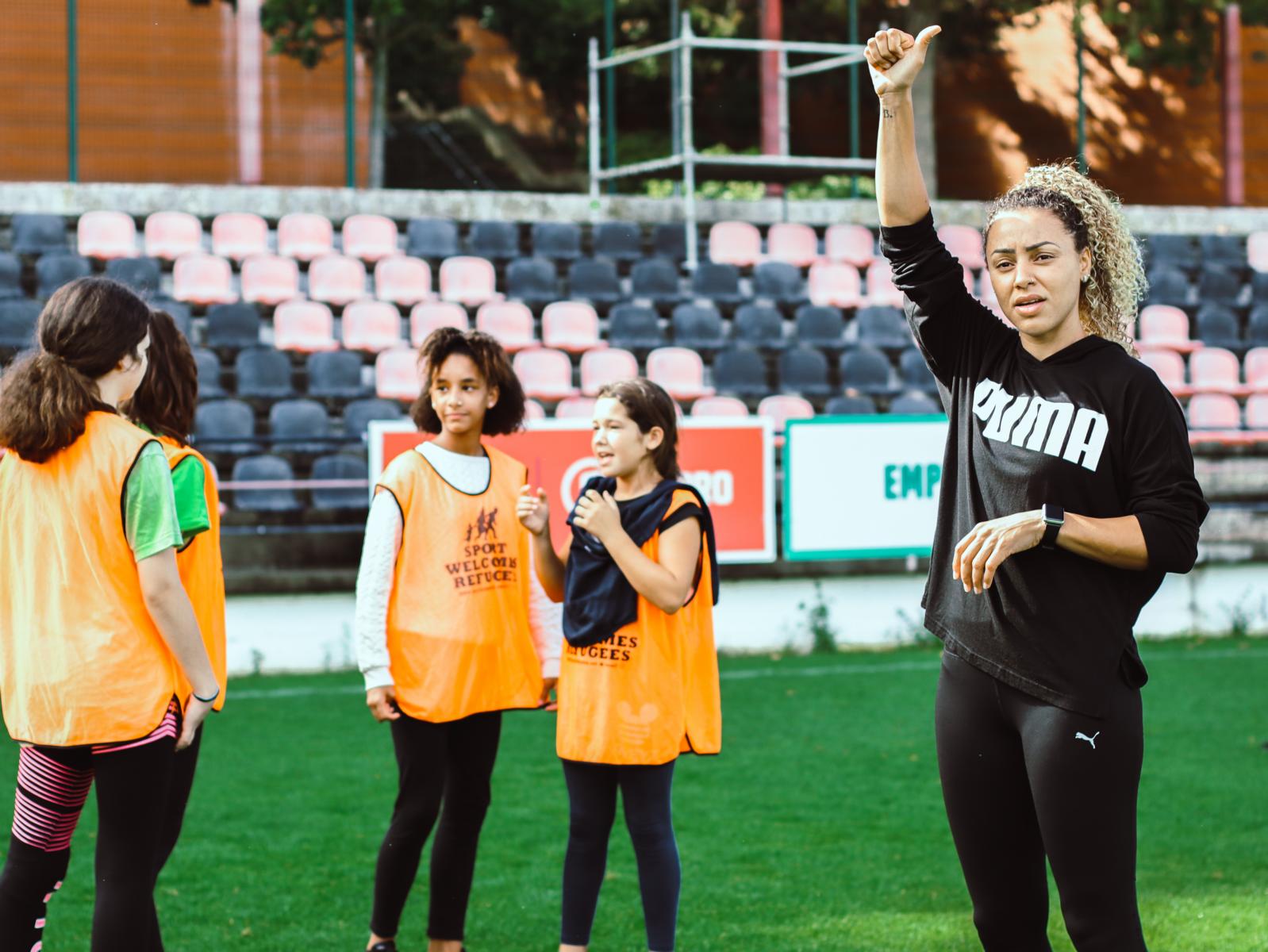 Network Support for Applicants
We will support sport clubs and initiatives with an amount up to 2800 € to organise a joint "United for Inclusion" event. A maximum of 16 events in total will be (co-)funded. Furthermore, the SPIN network partners in the different countries will provide their expertise and facilitate the activities and events of the sport clubs. To promote the "United for Inclusion" events, a range of campaign material including posters, A4 cards, and banners will be provided by the SPIN office in Vienna, Austria.

What do we expect from sport clubs?
Based on a short, written application, we will select a maximum of two clubs per project country. The selected sport clubs will have the following tasks:
Consulting local initiatives working with refugees
Hosting an orientation meeting inviting interested refugees and asylum seekers who want to play sports or want to become volunteers in sport
Jointly organising a local sport event during the EWoS 2022 (which could also include social activities, music, exhibitions, interaction with the community etc.).
Spread the word (e.g. videos or online photo reports via social media.)

Objective of the call
The aim of this call is that refugees and asylum seekers are actively involved in sport events and that intercultural understanding will be promoted. Moreover, sport clubs and initiatives are motivated to open their doors for refugees and asylum seekers. The idea is also that the sport clubs will offer the opportunity for training and physical activity in their sport club. The joint sport event will help to create bonds between refugees, asylum seekers and the host community.

Sport Inclusion Network
The SPIN Refugees project, which is funded by the Sport unit of the European Commission, has set itself two goals: promoting social inclusion and the participation of refugees and asylum seekers in sport as well as creating the necessary conditions at local level through training, education, and capacity building of local sport stakeholders. The project coordinated by VIDC (fairplay) is currently in its third and last year and is being implemented together with 8 partner organizations.
Application form: